Please click on the pdf below to download a vet referral form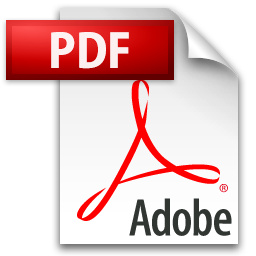 our animal physiotherapist provides the following services:
EQUINE PHYSIOTHERAPY
Physiotherapy is valuable for; competition/ riding horses, both preventatively and post injury; the older horse and; post surgery/ box rest to maintain muscle tone, flexibility and minimise scar tissue.
Physiotherapy is useful in helping the following conditions in the horse:
Back, neck or pelvic pain
Muscle strains or tears
Tendon or ligament injuries
Compensatory problems due to underlying lameness
Degenerative joint conditions
Poor performance – inconsistency, poor propulsion, one sidedness
Maintenance of high performance in all equine disciplines
Return to performance following injury
Nerve injuries
Rehabilitation following surgery
Saddle related problems
From high level eventer to pony club games, horses can present with performance problems that physiotherapy can help such as:
lack of suppleness
inability to maintain a good outline
temperament changes such as bucking or napping
inconsistency in performance
one sidedness
favouring one canter lead
SMALL ANIMAL PHYSIOTHERAPY
Physiotherapy is useful in the treatment of the following conditions in dogs and cats:
Rehabilitation following surgery
Degenerative joint disease such as arthritis
Joint and spinal pain
Muscle strains and tears
Tendon and ligament injuries
Neurological conditions
Canine sports injuries
HORSE AND RIDER ASSESSMENT
Riding is a sport where your position & posture plays a vital part of how you perform whether as a dressage rider, eventer, show jumper, happy hacker or as a show enthusiast. Posture and alignment affects not only your riding ability, but also your horse's performance and function. Nicky offers expert horse and rider movement assessment and analysis. With her extensive experience in treatment of musculoskeletal problems in people, Nicky is ideally placed to assess and offer advice and treatment to the rider. A rider may benefit from an assessment if they have any of the following complaints:
difficulty achieving contact evenly through the seat
difficulty achieving contact evenly through the legs
continually tipping body forward or to one side
excessive trunk or head movement when riding
unlevel shoulders
any pre- existing musculoskeletal condition or injury
joint or muscle pain or stiffness
general inflexibility
Example 1- A dressage rider who has a shoulder injury which causes greater pressure on one rein and, therefore, asymmetrical signals are given to the horse, potentially restricting its way of going. This will lead onto poor movement patterns being learnt by the horse and rider, eventually tightening muscle and causing stiffness in joints. This will then reflect further onto posture & alignment of the rider. It can be a viscous circle that is not simply relieved by lessons or schooling.
Example 2- An eventer with an asymmetrical pelvis from an old fall causing her rider to sit crooked. This may create issues with her back and pelvis, causing problems, such as muscle tightness, which may then potentially lead onto muscle imbalance & joint conditions. This is likely to affect the horse's movement and function and may cascade into further physical issues & loss of performance.
For any of the above, or any other condition your pet or competitive animal may require on the Sunshine Coast, please call NIcky for an appointment today.